Policy Decisions
Enable speed and efficiency throughout the entire policy lifecycle
Improve efficiency, drive business growth, and ensure compliance with a cloud-first, fully customizable policy administration system that includes out of the box bureau lines and supports all distribution channels.
Book a demo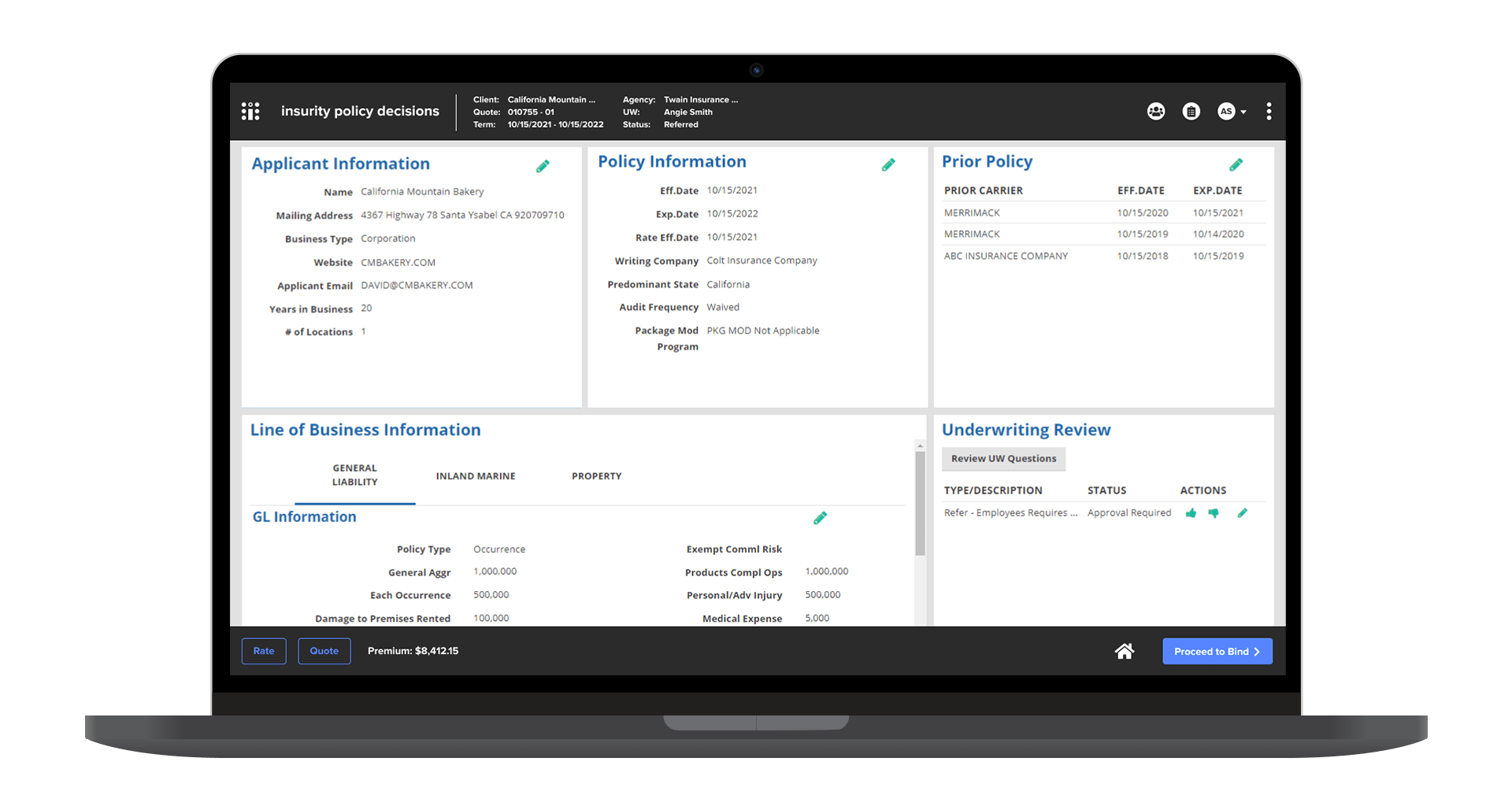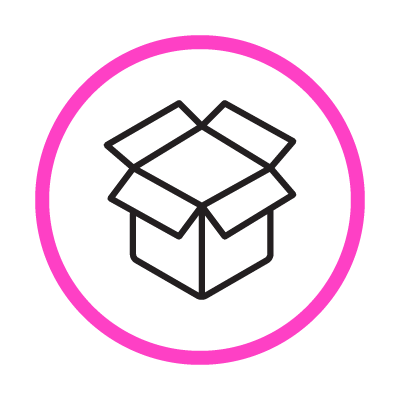 Bureau Content
Spend 20% less time on compliance with bureau lines ready out-of-the-box and support for 3000+ annual bureau changes.
SI Partnerships
Work with one of our 17+ system integrator partners for reliable, on-time, and under-budget implementations.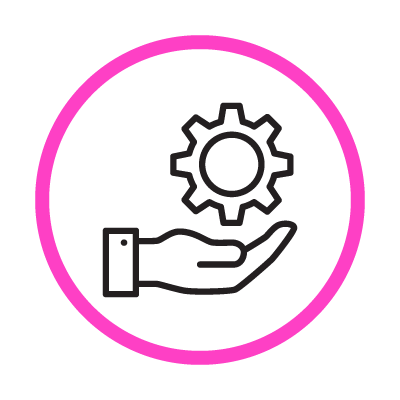 Smart Configuration
Tailor your policy administration system services to your unique needs with full flexibility and built-in tools to make configuration easy.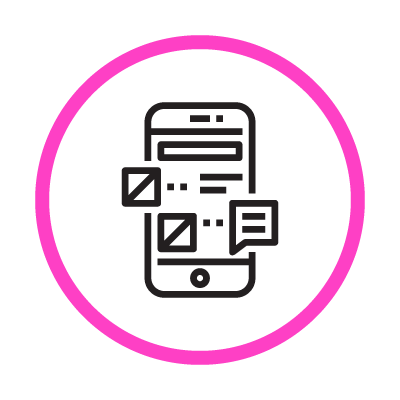 Embedded Analytics
Optimize processes and make better decisions at the point-of-quote with analytics embedded directly into workflows.

Enable better user experiences
Improve efficiency and accelerate processes, including 35% faster quoting, by giving users a tailored experience with tile-based design, role-driven screens, and workflows across distribution channels.

Streamline compliance efforts
Easily incorporate regulatory changes with support for 25+ lines of business across ISO, NCCI, and AAIS to minimize the time you spend monitoring bureau mandates, while ensuring compliance.

Use a best-in-class solution
Policy Decisions has been recognized by Aite-Novarica as a "Dominant Provider" and "Best in Class" for P&C policy administration systems. Learn more about how Insurity can streamline operations and drive DWP growth.

Trust a proven cloud system
Insurity serves the largest number of cloud customers in the industry and has 20+ years of experience delivering cloud-first systems to carriers, so you can focus on business rather than technology.
"With Policy Decisions, the improved capability to update changes ourselves allows us to implement a change as soon as it has been filed. So, even if a competitor sees the filing and wants to roll out the same product offering, we can do it faster with Policy Decisions."
- VP, IT and CIO
"When we were just using ISO, if a new form was published, we'd use it but there was a time delay. There were no checks and balances to be sure we were using it correctly. We now have the peace of mind that we are in compliance with the Policy Decisions service packs."
- SVP, Underwriting
"There will be improved speed to market and impact on DWP using Policy Decisions, since we will have the ability to easily change rates and create forms which will improve our ability to meet market demands."
- CIO