Insurity Predict
Forecast the future and react in real time with market-leading predictive models
In today's competitive landscape, your predictive power is an asset and a differentiator. Put the P&C insurance industry's most respected predictive analytics and modeling platform to work for you while leveraging the predictive power of the proprietary $109B Valen Data Consortium. Gain a deeper understanding of your portfolio and underwriting decisions to grow your bottom line, proactively manage your business, and discover new market opportunities.
Book a demo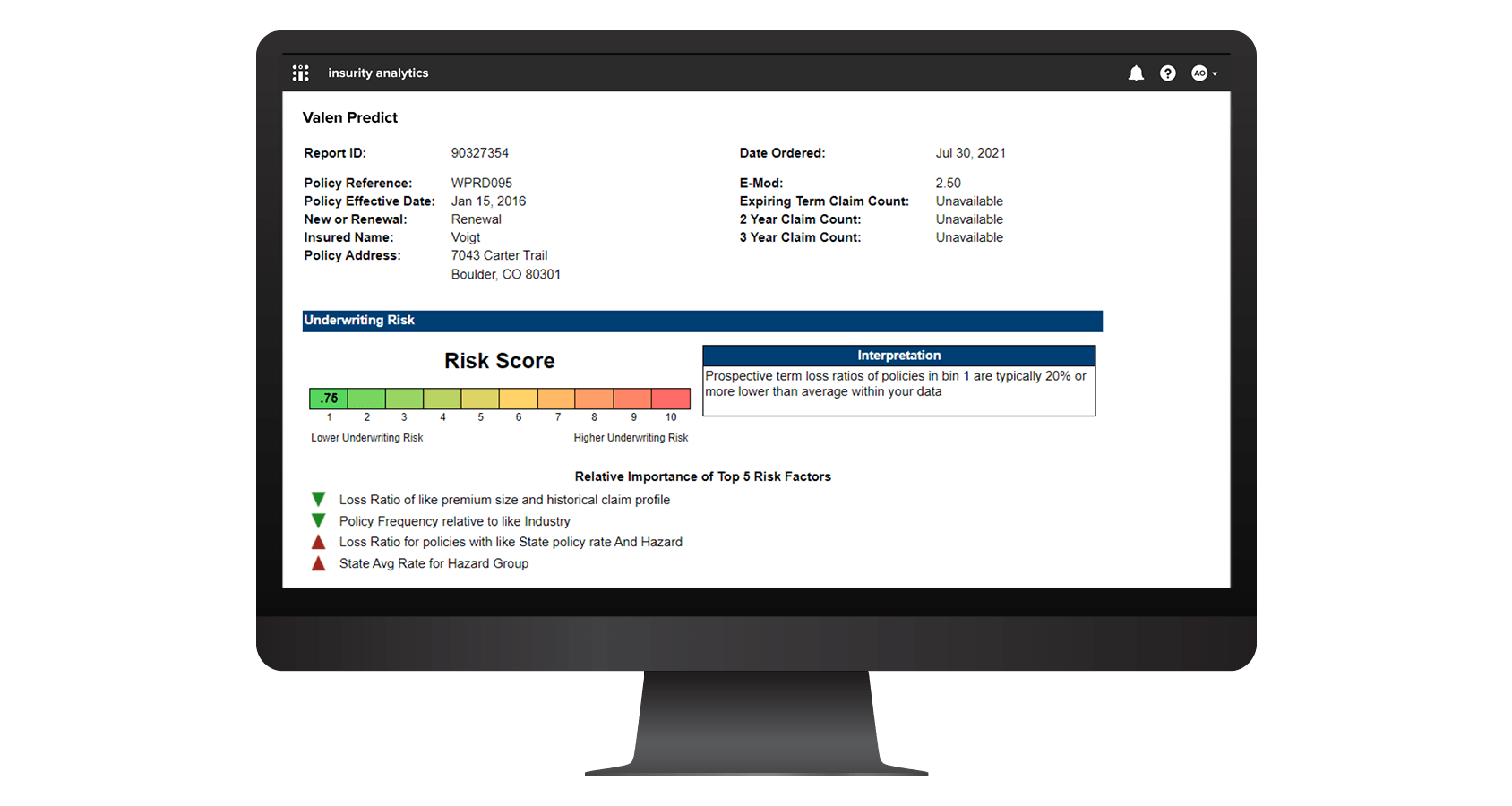 Industry Average Growth
Drive growth with proven predictive insurance analytics; our customers see 3x the industry average growth.
Loss Ratio Improvement
Improve profitability and lower your cost of claims with predictive modeling; our customers see 3-10% better loss ratios.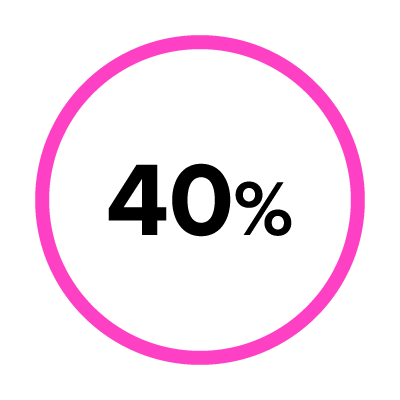 Faster Speed to Quote
Make better decisions when quoting or renewing business with insurance industry-leading predictive models.
Increase in Predictive Power
Add the power of predictive analytics to your insurance underwriting and pricing models with the $109B Valen Data Consortium.
What's it like to use Insurity Predict?
UBIC, a workers' comp carrier, details its experience of transitioning to a predictive data model. Not only does Insurity Predict allow UBIC to process a significantly higher volume of business, but it provides their underwriters with an even greater level of trusted insight into more complex risks.

Real-time predictive insights
Get real-time, data-driven insights when quoting or renewing business with calibrated predictive insurance analytics models from the Valen Data Consortium. Our models use advanced AI and machine learning techniques to enable automation and provide superior decision support. Whatever your business goals may be, we'll generate a dataset and model to achieve your objectives with an average build and deployment time of only 12-18 weeks for calibrated models and 4-6 weeks for production-ready models.

Modernize your underwriting
Improve underwriting efficiency and accelerate growth with straight-through processing workflows that are custom designed to help achieve your business automation goals. Our predictive analytics insurance solution delivers strategy, design, implementation, and measurement through a proven framework, enabling your underwriters to focus on policies that require their expertise. Put data to work as a decision engine while gaining a partner that will monitor the performance of your workflows in real time.

Proactive management
Know underwriting performance in advance and gain actionable insights to proactively manage your portfolio. Our proprietary underlying data model combines model predictions, actual underwriting decisions, and actual claims experience to show quantifiable results. Individual policy predictions are aggregated to show a portfolio view, leveraging predictions as leading performance indicators allow you to proactively optimize profitable segments and address problem areas in real time.

Expand your predictive power
Add unparalleled depth and breadth to your data while extending your predictive power with the Valen Data Consortium. Boasting $109 billion in premium across all standard P&C lines of business, it's the largest proprietary database of policy, claims, billing, and submission data available. Insurity Predict enables you to increase model lift with predictive variables from the Valen Data Consortium and is built on robust, credible, and anonymized datasets to deliver superior ROI.
"[Insurity] partners with us to continually fine tune how we use the predictive model, which allows us to keep pace with changing rating elements and market conditions. Staying on top of market trends solidifies our market-leading position."
- Martin Welch, CEO, HEMIC
Insurity Predict includes Valen Analytics and is deployed on AWS.