Sure Claims Payments
Pay claims in just 30 seconds with integrated digital payment options
Streamline the claims process by managing payments in a single workflow from approval all the way to issuance. Sure Claims Payments empowers you to exceed policyholder expectations with faster, more convenient claims payment options.
Book a Demo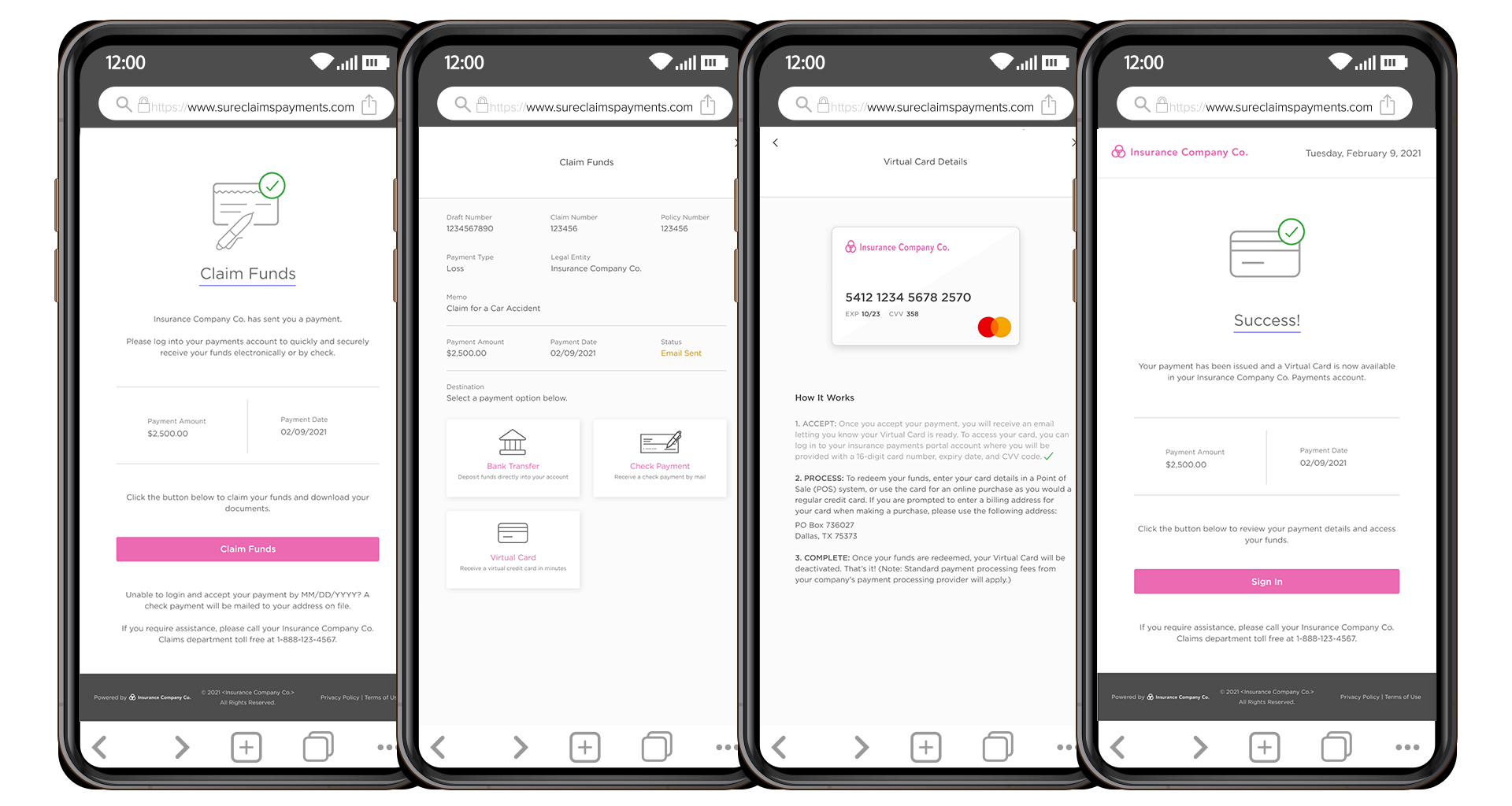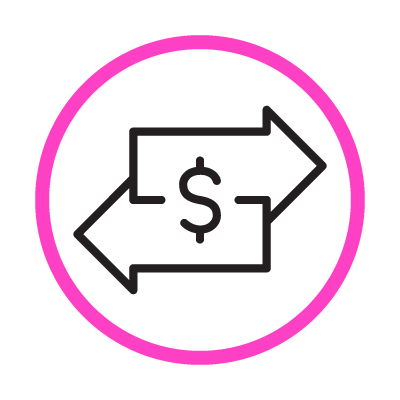 Payment Options
Provide your payees, claimants, and vendors with a variety of payment types, including check, ACH, virtual card, and real-time payments.
Single Workflow
Eliminate manual processes with a single, integrated workflow to manage payments and a configurable, automatic "fallback to check" option.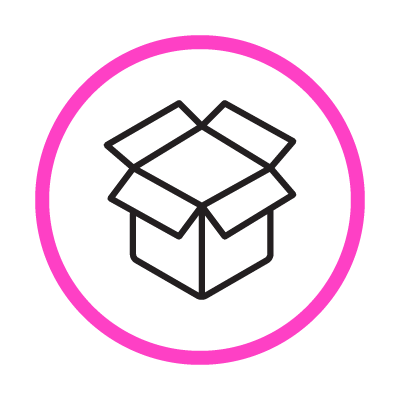 API Enabled
Get up and running quickly with an out-of-the-box integration with Insurity claims systems or use APIs for any third-party claims system.
Branded Services
Build trusted relationships and loyalty with your policyholders through branded emails, a branded and secure portal, and even branded virtual cards.
Why Sure Claims Payments?

Reduce payment costs
Cut costs by 50% when switching from checks to digital payments. Avoid late payments and penalties with instant options and the ability to automatically issue a physical check after a specified timeframe.

Boost policyholder satisfaction
Differentiate your claims experience and satisfy policyholders' expectations for fast, modern payment solutions that give them instant access to their funds – all through a branded and secure portal.

Send payments immediately
Start issuing digital payments right away with an out-of-the-box integration with Insurity claims systems and APIs for non-Insurity digital claims systems – with no implementation and license fees.

Increase operational efficiency
Eliminate time-consuming and manual check-based processes by switching to a single process flow that integrates with your claims system to manage payments from approval to settlement.
Building upon our success with Insurity's Claims Xpress, BETA Healthcare Group is excited to enhance what we can provide to our membership by adding Sure Claims Payments processing to our claims management platform. This is a must-have when creating the experience our injured workers and providers expect. Not only will Insurity's software help augment one of the most critical interactions we have with our payees, but we will also benefit from streamlining processes within our operations and systems."
- Bill Scribner Vice President, Business Intelligence, BETA Healthcare Group