Sure MGA Suite
Sure MGA Suite software simplifies MGA and insurance broker operations for effective program management and faster underwriting, while supporting automated risk placement across carriers, producers, and policyholders.
Book a Demo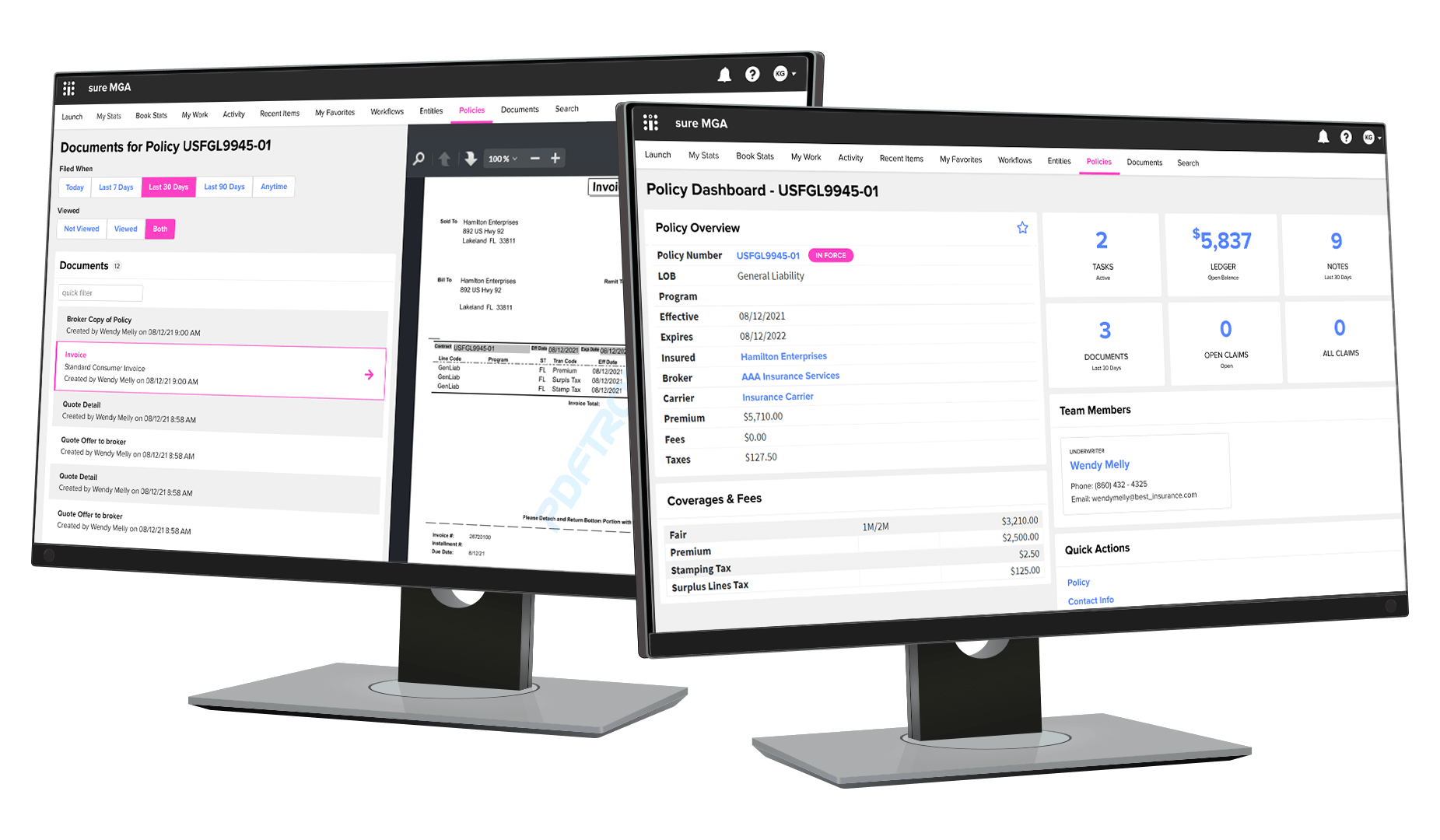 80% Faster Placement
Reduce the time spent on quote, bind, and issue.

2% Increase in DWP
Encourage growth by expanding into new markets quickly and confidently.

1% Commission Increase
Strengthen partnerships and increase capacity.
What's in Sure MGA Suite?
"We received an 'exemplary' rating from Lloyds of London, which is very rare. The functionality of [Sure MGA Suite] is a huge positive benefit and it eliminates the potential of human error, improves workflows, and allows us to be more competitive."
VP, Underwriting
"Carriers have a better level of confidence with us. We capture more information for the carrier, which is a big advantage and helps us retain and recruit new markets."
Office President
"The ability to turn business around faster and write more business improves our relationships with the carriers. We also have an improved ability to analyze our business since the data is readily available for hit ratios, etc., and we can adjust on a category of business very quickly."
National Product Manager[
Sure MGA Suite includes ConceptOne, Virtual MGA, and Instec.