Insurity Workers' Comp Suite
Insurity Workers' Comp Suite provides workers' compensation insurers with complete support for the end-to-end policy lifecycle through a fully-integrated solution that includes policy, billing, claims, and analytics.
Book a Demo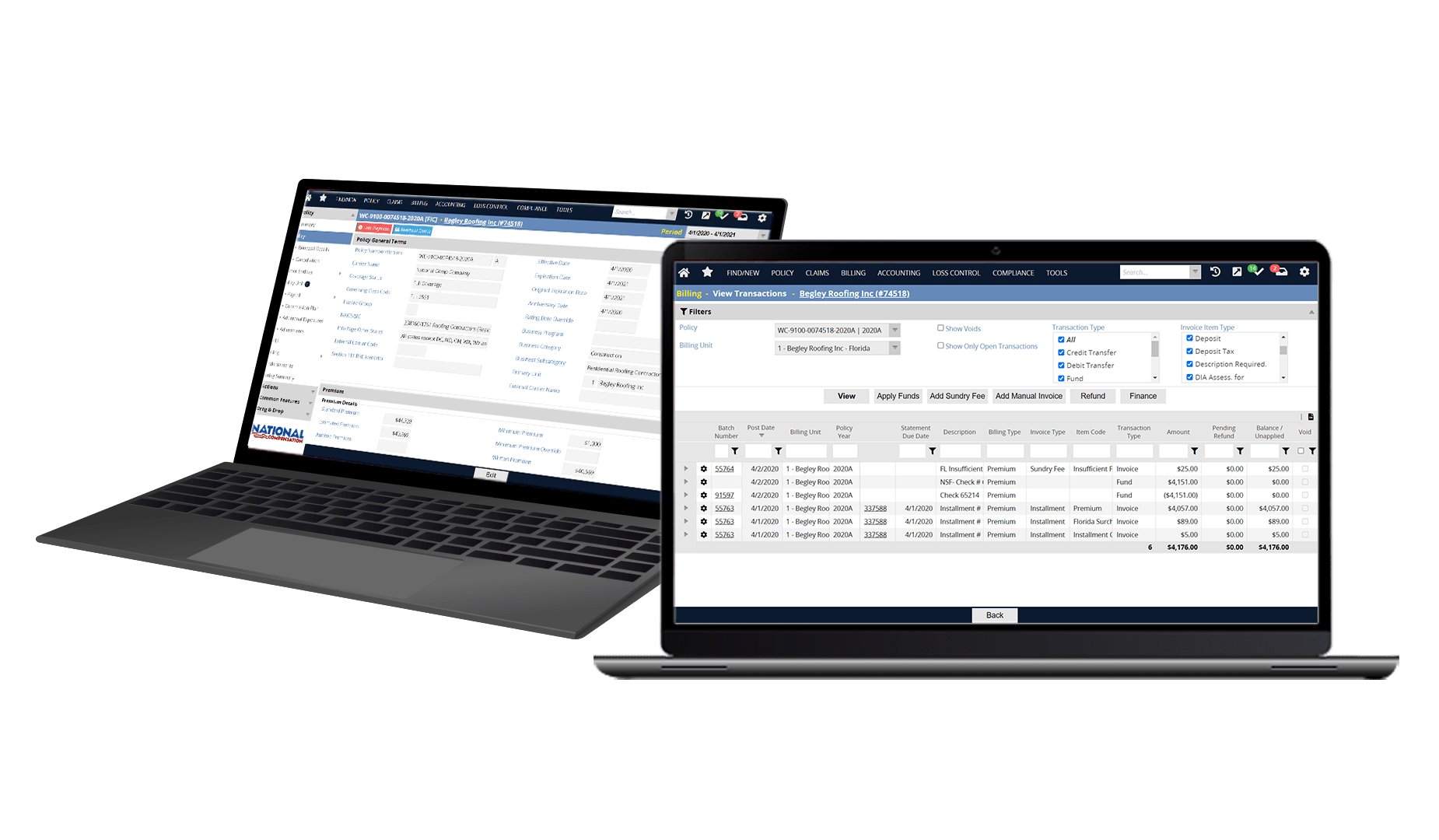 Reduced Claims Processing Time
Spend 25% less time processing claims when systems are integrated with workers comp policies.

Improved Underwriting Efficiency
Boost efficiency by 10% with agency straight-through processing.

Faster Premium Auditing
Audit premiums 25% faster by automating requests and exposure with pre-determined rules.
How has Insurity Workers' Comp Suite enabled digital transformation?
Insurity Workers' Comp Suite empowers organizations to completely transform the way they do business, from eliminating time-consuming manual processes and automating routine tasks. Check out why AmeriTrust Group calls Workers' Comp Suite the best workers' comp solution they've ever had.
What's In Insurity Workers' Comp Suite
"Insurity's solution not only enables us to improve communication and interactions with our customers, but also ensures that we continue to run our business in the efficient and effective manner which has made us successful for years."
Keith Brownfield, President of Victory Insurance
Insurity Workers' Comp Suite includes Workers CompXPress.